Screen Shot: CINCTA
City Based: York, UK
What inspired the brand name?
CINCTA is the Latin for surrounded, when I was thinking of creating my own brand I realized I wanted a name that was not only distinct, but could reflect the brands image as well. With this word I felt it reflect well the environment I find myself in. There's thousands of startup brands, how do I make myself known? How do I find a lane? A unique image? On top of this, I think it can be seen as a reflection of the customers situation, we constantly find ourselves out of our depth, and I want this brand to be viewed as a reaction to that kind of situation.
At what moment did you realize you wanted to start a brand?
After developing an interest in fashion, I realized there were clothes I wanted of a certain style that weren't available, so I aimed to plug the hole I felt existed in streetwear brands. Everything I design has my personal style in mind, and I look at every item to make sure it would be my new favorite shirt in my wardrobe.
What helps you get over creative blocks?
I have a wall just behind my computer that I constantly update with images of inspiration. If I find myself stuck on a certain design, I start a new document and stare at the wall for a few minutes, and I'll always end up with with a new idea to try. I also regularly note down/take pictures of things I see day to day that I think could be inspire a new design.
What is the biggest mistake you have made?
Not researching printing companies properly, and paying a lot more than I should have for my first drop.
What is the biggest success you have had?
The second drop was incredibly quick to sell out, and really gave me hope of a consistent expansion.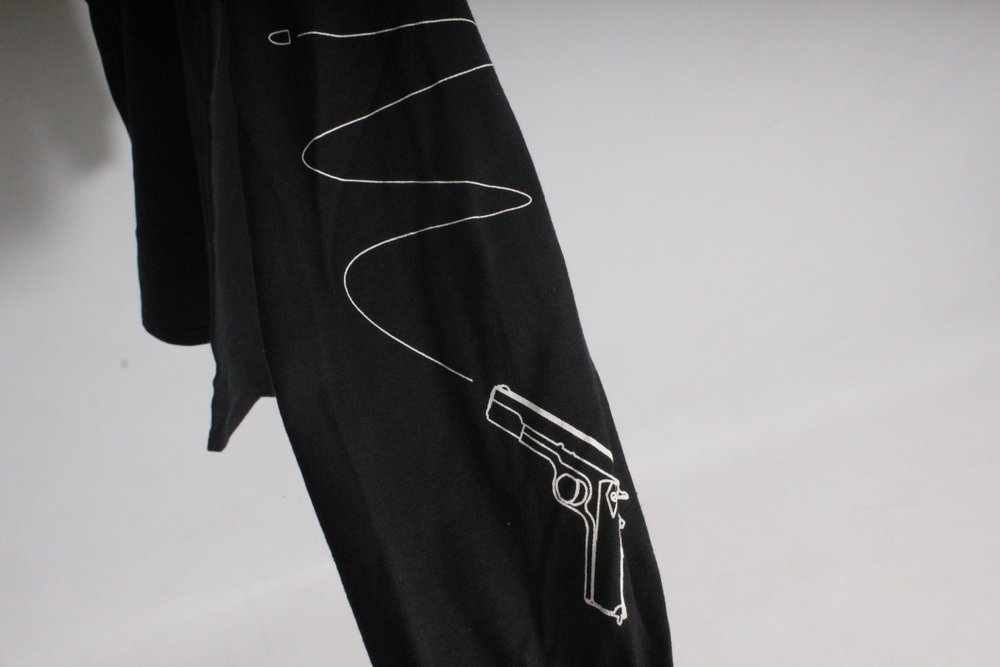 A SOURCE OF INSPIRATION PEOPLE MAY FIND WEIRD?
Hip hop instrumentals, something about the beats and sampling of producers like Flying Lotus, Knxwledge and Kaytranada help me put together colors and make style decisions regularly.
Favorite color to use?
From looking at my drops so far, black, but for upcoming ideas definitely light blue.
Are there any retail shops you would love to see you brand in?
Much further down the road, Dover Street Market.
ANOTHER BRAND THAT INSPIRES YOU AND WHY?
A-Cold-Wall/POLYTHENE, the industrial style of it, Samuel Ross's interviews are incredibly interesting to me for where he finds his inspiration and how he puts together a collection. In the SWS community, POLY5000 was one of the first I saw who made me feel I could do it myself, and he's been extremely helpful in giving advice.
Where do you see yourself and the brand in 1 year and 5 years?
In 1 year, there should have been a full transition to cut and sew. Outside of just the clothing side, a music arm to CINCTA would be great, I really want to fill out as many of my creative channels as I can. In 5 years i'd love to have a more artistic aimed sub-line, something to show off rather than to sell, and to have the brand in multiple stockists.
In 5 words or less describe your brand?
Experimentation and evolution.